Salam and good morning my dear readers...my friends....
Well, today i would to share my personal review (more like my blabbering) about iphone...do u know Maxis has just launch the Iphone 4 last nite...early this morning...at 12.00 am, 24th Sept. 2010....whereas Digi just launch it on last Thursday...
My personal impression about this phone BEFORE this, i hate it cause it reminds me to him...even though there are much good reviews about this phone but i'm still not interested. Cause everytime i saw the phone, it reminds me to him..oh...hate that feeling....
But..as time goes by...as it flies away...day by day...and until last night...after i watch the launching show in the tv (for sure) last night...i'm starting to fall in love with it...oh no....right now...i want it badly...so...need to watch and budget my finance really really tight...i really want it...ok..guys...i dont know whether you guys read my previous entry about balckberry...haha....in that post...i told u that i'm so.... fall in love with white bb bold...and with the same phrase...i want it badly...but since i saw the iphone last night...pergh..it really caught my eyes and melt my heart....
If nothing doesnt cross my mind or i dont heard any bad review about this phone, i'm going to buy it..yup..thats my determination...and could be my wishlist for this year...at least..at the end of this year...i will buy it...haha...full of determination...am i wasting my money??hope not...its the best gadget for this year...well...pictures below shows u what make my heart so melts..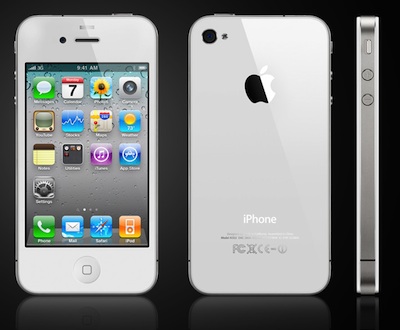 credit to mr Google
cool is it....phew...
credit to mr Google
i'm still searching about the price (heard might be 2k++ or maybe 3k - in singapore, they sold around 3k++), details about the contract with line the provider (right now,maxis and digi provides services+hp itself) and other details but it seems they do not put it on their website yet...so need to be patient...
update:: i've seen it in maxis and digi's website...after a few hours judging the table of price+details and make some comparison between their plan...it look likes digi's offer better than maxis..thats my opinion..
here's the link that might be useful for u (u..person that craziest about gadget stuff ;p)
for your information (if u dont know...but if you know...its good for u but just want to share a few information, iphone 4 will serve you better quality for camera (5MP)...3g call (front camera) the stunning Retina Display, FaceTime technology, iOS4..iMovie.and many mores..
pheww...so cool...right? for iphone lovers =p